myPKFiT for ADVATE
myPKFiT for ADVATE is the first and only FDA-approved mobile app that allows you to track treatment, view estimated factor VIII levels, and share data with your healthcare provider.1,2
myPKFiT is intended to be used by ADVATE patients who are 16 years of age or older with a body weight of 45 kg or greater.1 Talk to your healthcare provider today to see if myPKFiT is right for you.
myPKFiT Mobile App should only be used by hemophilia A patients treated with ADVATE, as per the ADVATE Prescribing Information. myPKFiT Mobile App is not indicated for use by patients with von Willebrand disease. myPKFiT Mobile App should not be used by patients who have developed inhibitors to Factor VIII products. Your healthcare provider can estimate your PK curve with as few as 2 measurable blood samples, compared to 9-11 as recommended by the International Society on Thrombosis and Haemostasis guidelines.6,7
Please see the full myPKFiT for ADVATE Patient Mobile Application Intended Use Statement below.
What is PK?
Pharmacokinetics (PK) is the science of how a drug is used up in the body.3 A person's PK profile helps determine how quickly or slowly his or her body breaks down treatment. Each person's PK profile is different, and treatment can be personalized to your profile.1
What can myPKFiT do for me?
The myPKFiT app helps your healthcare provider estimate your factor level and personalize your treatment plan to fit your lifestyle.1,4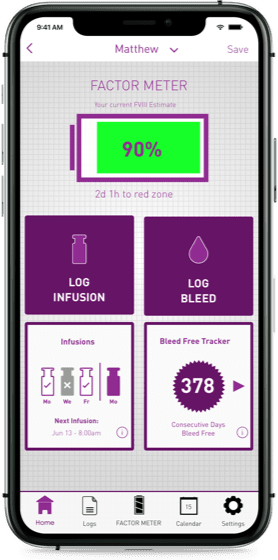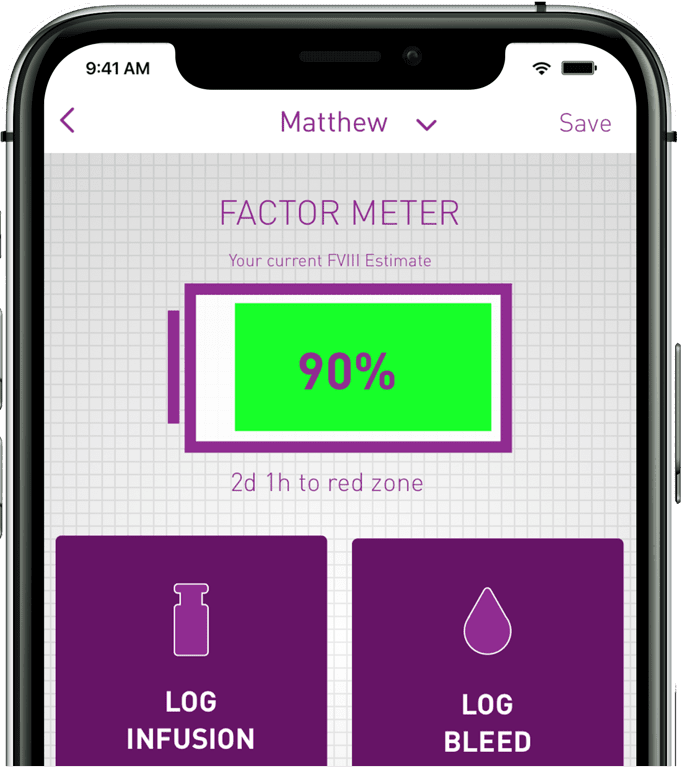 Plan5
Plan activities and events based on estimated FVIII levels using the FACTOR METER functionality to check current and future estimated FVIII levels, which may help you make timely activity and lifestyle decisions based on estimated FVIII coverage.
FACTOR METER ZONES are based on personalized settings that your healthcare provider defines, and are displayed as a green, yellow, or red battery timeline.
NOTIFICATIONS will remind you about upcoming infusions and alert you when estimated FVIII levels approach the red factor meter zone in the battery timeline.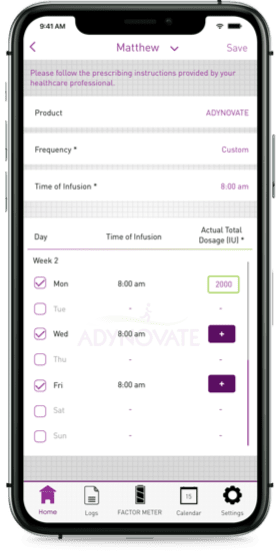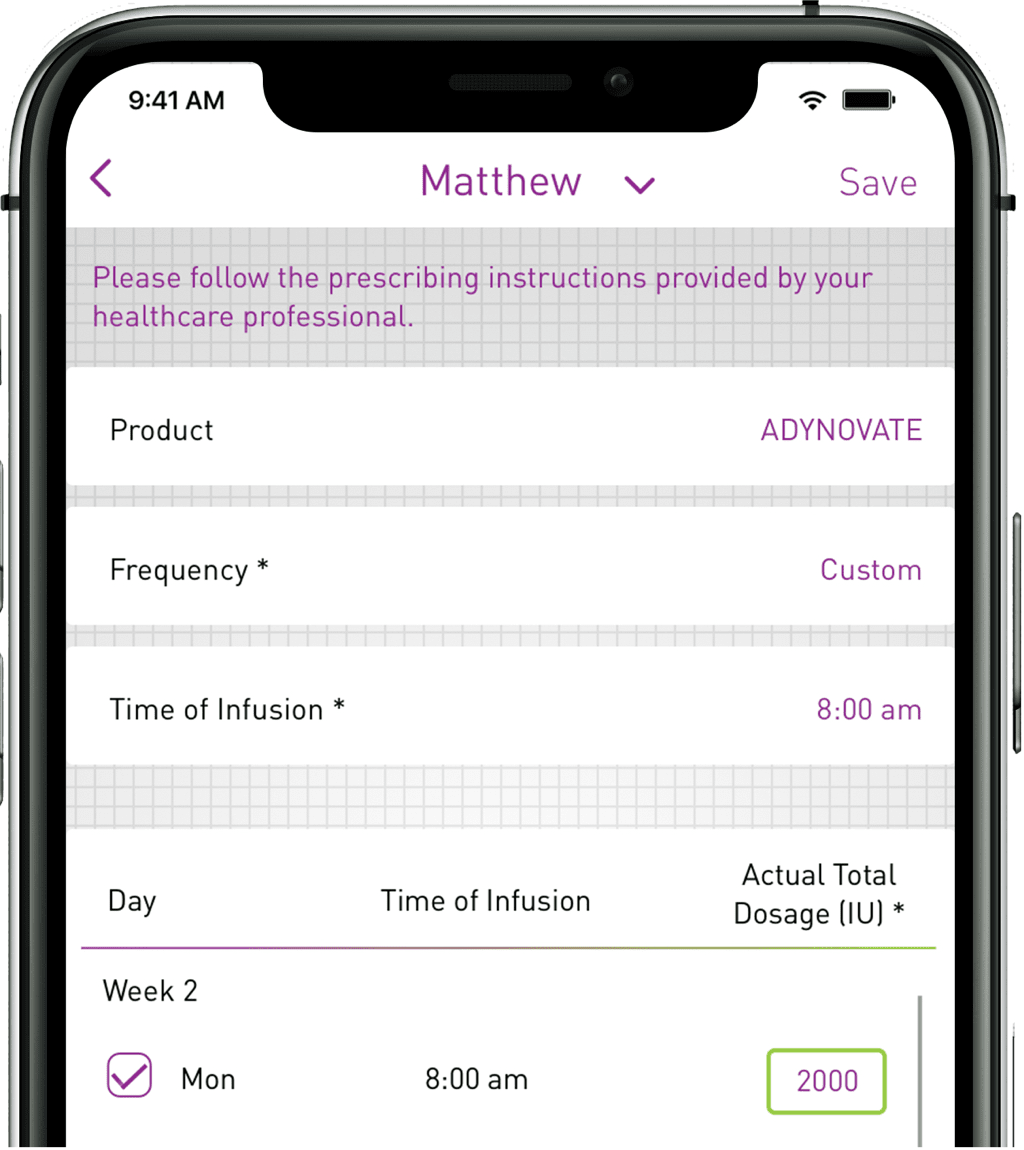 Track5
Track infusions and bleeds with a few taps. You can use the INFUSION SCHEDULE to review important details with your healthcare provider about your factor therapy plan.
You can LOG details regarding your prophylaxis infusions, on-demand infusions, missed infusions, and bleeds.
Logged events populate a CALENDAR, creating an at-a-glance overview of your hemophilia A treatment, informing factor estimates in real time.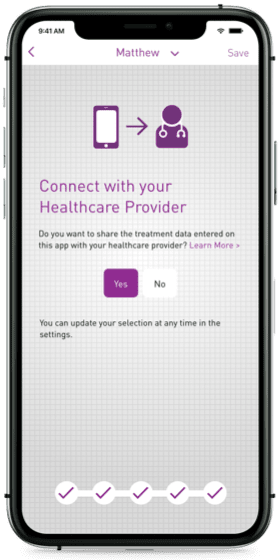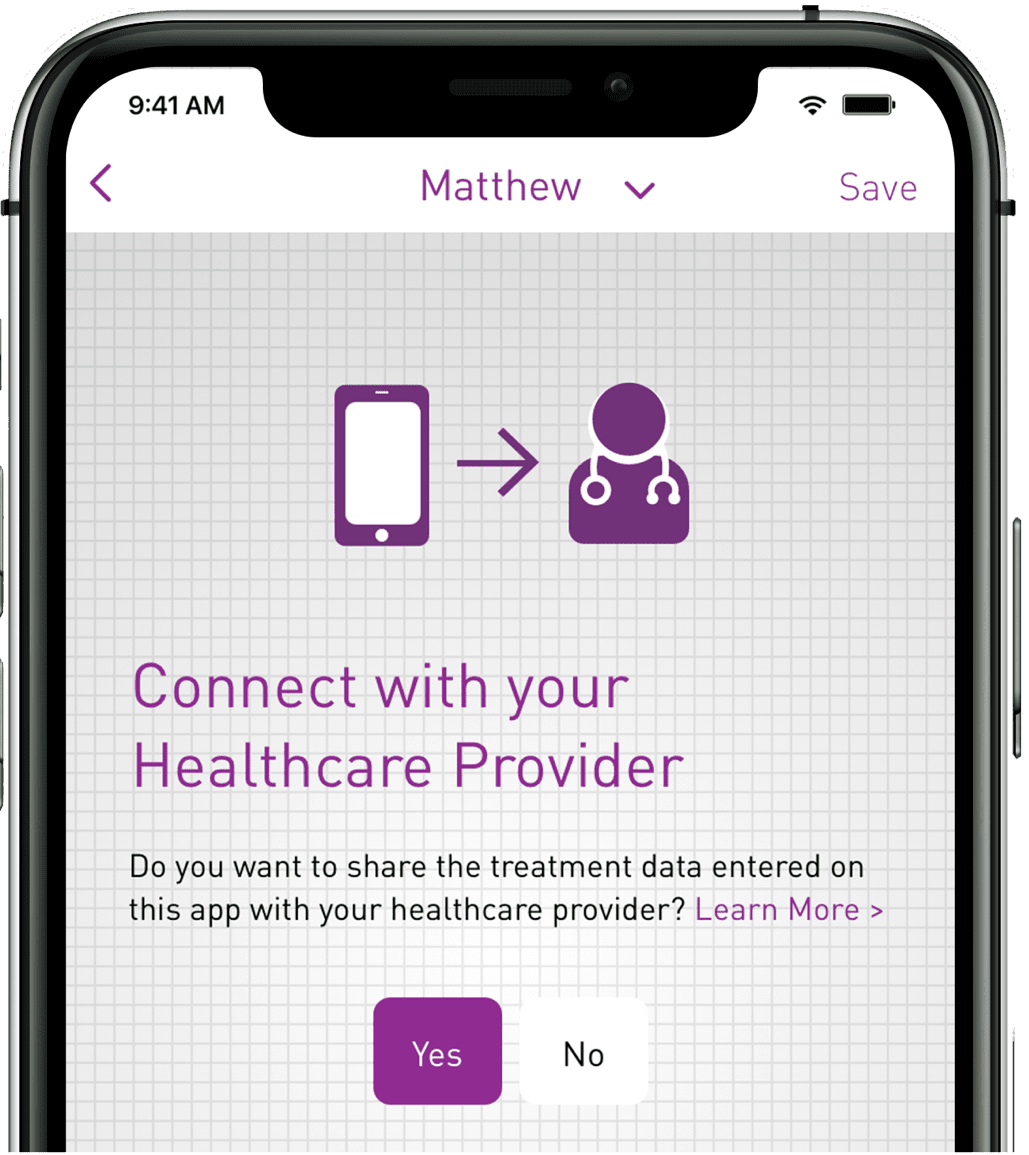 Connect5
Select to SHARE YOUR DATA with your healthcare provider in the myPKFiT mobile app settings. Giving your healthcare provider permission to access your data will enable him or her to analyze your PK profile and personalize your treatment.
Ready to start using the myPKFiT
mobile app?
Get the latest news and updates on
resources available to you